Toronto Board of Rabbis Statement on the Terrifying Attack in London
In the Torah (Genesis 17:20), we are taught that the descendants of Ishmael shall be blessed. Our bonds to the Muslim community reach back to our common spiritual ancestor, Abraham.

The Toronto Board of Rabbis expresses our deepest sadness and shock over the recent attack against the Muslim family in London, Ontario. In Leviticus 19:16, we are commanded: "Do not stand idly by while your neighbour's blood is shed." We stand in solidarity with all Muslim Canadians in the conviction that freedom of religion protects people of faith to express their sacred beliefs in their homes, in their places of worship, and openly in the community without fear.

We call on all Canadians and every level of government to take action against Islamophobia in all its forms and to insist that hatred, violence, and discrimination have no place in our society. Let us join together in reaffirming the shared values that make Canada a safe and welcoming place for people of diverse beliefs and backgrounds to live in peace with one another. This is a sacred pledge from which we will never desist.
Toronto Board of Rabbis Statement Regarding the 215 Tk'emlúps te Secwépemc First Nation Children
Your brother's blood cries out to Me from the ground. Genesis 4:10
We, the members of the Toronto Board of Rabbis, reach out in sorrow and in solidarity with the Tk'emlúps te Secwépemc First Nation and Indigenous communities throughout the country. The discovery of the bodies of 215 children on the site of the Kamloops Indian Residential School has reopened wounds that have festered for decades. No parent should ever have to mourn a child, nor be denied the chance to provide that child a proper burial. We pray that the grieving families and communities find a measure of comfort in providing a proper resting place for these children who were denied their life and their heritage.
These 215 children represent a small number of those who died in the care of Canadian Residential Schools and Canada has much to do to make amends for the mistreatment inflicted on these innocents.
Words are not sufficient to atone for the abuse of our First Nations at the hands of Canada. Through our actions and deeds, we must ensure that nothing like this ever takes place here again. We teach in our holy scriptures that "Justice, justice shall you pursue." As a community that has also experienced displacement and knows the pain of children murdered and buried in mass graves, we call on the Canadian government to fulfill all the commitments outlined by the Truth and Reconciliation Commission.
Our tradition teaches that the first human being was created singularly so that no person or group could say they are better than another. We pray with you that this lesson will be one that is seared in the hearts and minds of every Canadian so that tragedies like this will never occur on this soil again. May we learn to live and respect each other in peace and dignity.
Welcome to Toronto's Reconstructionist Synagogue! Bruchim Ha'baim!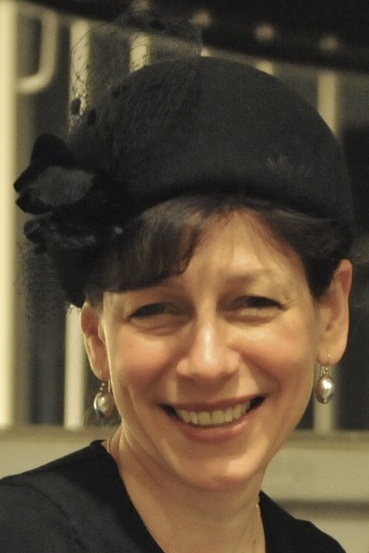 Our synagogue is a wonderful place to be. Our name, Darchei Noam, taken from Proverbs 3:17, means "pathways of pleasantness", and I know that you will feel our community's warmth and vibrancy as you join us for services, learning, or cultural programs. We offer a welcoming, liberal atmosphere that will stimulate and engage you, and invite you to connect with your heritage. We are thoughtful, creative and committed.
I invite you to join us. Please explore our website to learn more about our community, and do not hesitate to contact us. I look forward to seeing you at a Darchei Noam service or program soon.
B'shalom,
Rabbi Tina Grimberg
A warm, engaging spiritual home and community – virtually, of course
We hold and participate in Zoom Shabbat and Holy Day services. We meet, discuss, learn, light Shabbat candles together, and play with our children over Zoom. Our Rabbi is available to talk with you and support you any time. And our staff continue to keep our synagogue buzzing from the safety of their homes.
Not a member, but would like to join a Zoom program? We ask that you pre-register here by 2 PM of the preceding business day.
Experience the Vitality of Modern Jewish Community
Take a deeper look: watch our full video.
Experience the Buzz

Darchei Noam, Toronto's only Reconstructionist Synagogue, blends traditional Jewish practice with innovative forms of Jewish expression. It is a place where love of tradition and appreciation of change meet. We are an inclusive, egalitarian and welcoming congregation. Led by members in partnership with our dynamic Rabbi, Congregation Darchei Noam emphasizes Jewish values that inspire us to make a positive difference in our families, communities and the world at large.

Find Your Pathway

Darchei Noam is a participatory community. Whether by attending our soulful services, joining a committee, attending one of our learning and cultural programs or participating in Tikkun Olam (repairing the world) or Shomrei Adamah (environmental stewardship) projects, there is something for you. Here, your children are our children, and our vibrant family programming and Hebrew School strive to connect the next generation to Jewish life.

Walk Through our Door

Visit our beautiful synagogue, designed with our values of tradition, sustainability, and environmentalism in mind. Our fully accessible facility features three floors, which are always abuzz with Jewish ideas, celebrations, conversations and life. Explore what we have to offer. Spend Shabbat with us in our light-filled sanctuary. Join us for our holiday services and celebrations. Connect under our Tallit. Mark momentous occasions in our warm community. Learn about your heritage. Dream about tomorrow.
Wed, 16 June 2021
6 Tammuz 5781
Are you a guest? Welcome!
To attend our Services or Programs, please pre-register here by 2 pm of the preceding business day
Upcoming Programs & Events
---
This week's Torah portion is

Parashat Chukat
Candle Lighting
Havdalah
Motzei Shabbat, Jun 19, 9:53pm
Fast of Tammuz
View Calendar
Subscribe to our Friends of Darchei Noam Mailing List
Wed, 16 June 2021 6 Tammuz 5781