Highlights of the High Holy Days 5780/2019
We are delighted to welcome Rabbi Richard Hirsh back to lead one of our services.
On Erev Rosh Hashanah, join us for the multisensory service "Coming Home: The Sounds and Tastes of Rosh Hashanah," followed by a potluck dinner at the Toronto Heschel School.

On the first day of Rosh Hashanah, members in their 20's and 30's will gather in Rabbi Tina's office for the annual Sip n' Dip. There will also be a study session with Rabbi Tina for young adults on Yom Kippur morning.

Our innovative musical service on the second day of Rosh Hashanah will include inspiring compositions and guest musicians Boris Zarankin and Ina Perkis, who will integrate Jewish, universal and classical musical sources into our service.
Welcome to Toronto's Reconstructionist Synagogue! Bruchim Ha'baim!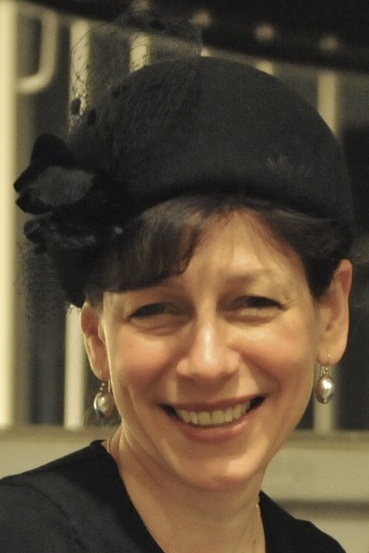 Our synagogue is a wonderful place to be. Our name, Darchei Noam, taken from Proverbs 3:17, means "pathways of pleasantness", and I know that you will feel our community's warmth and vibrancy as you join us for services, learning, or cultural programs. We offer a welcoming, liberal atmosphere that will stimulate and engage you, and invite you to connect with your heritage. We are thoughtful, creative and committed.
I invite you to join us. Please explore our website to learn more about our community, and do not hesitate to contact us. I look forward to seeing you at a Darchei Noam service or program soon.
B'shalom,
Rabbi Tina Grimberg
Experience the Vitality of Modern Jewish Community
Take a deeper look: watch our full video.
Experience the Buzz

Darchei Noam, Toronto's only Reconstructionist Synagogue, blends traditional Jewish practice with innovative forms of Jewish expression. It is a place where love of tradition and appreciation of change meet. We are an inclusive, egalitarian and welcoming congregation. Led by members in partnership with our dynamic Rabbi, Congregation Darchei Noam emphasizes Jewish values that inspire us to make a positive difference in our families, communities and the world at large.

Find Your Pathway

Darchei Noam is a participatory community. Whether by attending our soulful services, joining a committee, attending one of our learning and cultural programs or participating in Tikkun Olam (repairing the world) or Shomrei Adamah (environmental stewardship) projects, there is something for you. Here, your children are our children, and our vibrant family programming and Hebrew School strive to connect the next generation to Jewish life.

Walk Through our Door

Visit our beautiful synagogue, designed with our values of tradition, sustainability, and environmentalism in mind. Our fully accessible facility features three floors, which are always abuzz with Jewish ideas, celebrations, conversations and life. Explore what we have to offer. Spend Shabbat with us in our light-filled sanctuary. Join us for our holiday services and celebrations. Connect under our Tallit. Mark momentous occasions in our warm community. Learn about your heritage. Dream about tomorrow.
Thu, 17 October 2019
18 Tishrei 5780
Thu, 17 October 2019 18 Tishrei 5780